Transforming
How Pain
Is Treated
Transforming
How Pain
is Treated
Neumentum is dedicated to becoming a leading non-opioid analgesic and neurology specialty pharmaceutical company with 4 novel non-opioid products in development to treat pain, both in the U.S. and around the world.
A Significant Unmet Need Exists for Non-Opioid Treatments for Pain
Non-cancer pain affects an estimated 178 million adults in the U.S.1 More than 50 million adults (over 20% of the adult population) suffer from chronic pain2 and many of the 51 million patients undergoing inpatient surgical procedures3 experience significant acute pain. Economically, pain costs the U.S. $560 – $635 billion each year from health care requirements and lower worker productivity4.
Prescription opioids have been the mainstay of treatment for patients experiencing moderate to severe pain, with more than 142 million prescriptions written for opioids in 2020 in the U.S.– over 43 per 100 Americans5. In the same year, 9.3 million people over the age of 12 reported misusing prescription opioid pain relievers6 and opioids were involved in 68,630 overdose deaths7. Annually, opioids also account for over 305,000 ED visits for non-fatal overdoses8.
These staggering statistics illustrate the extent of the opioid epidemic in the U.S. Yet the need for safe and effective treatments for pain remains.
U.S. adults suffer from chronic pain
Prescriptions written for opioids in 2020 in the U.S.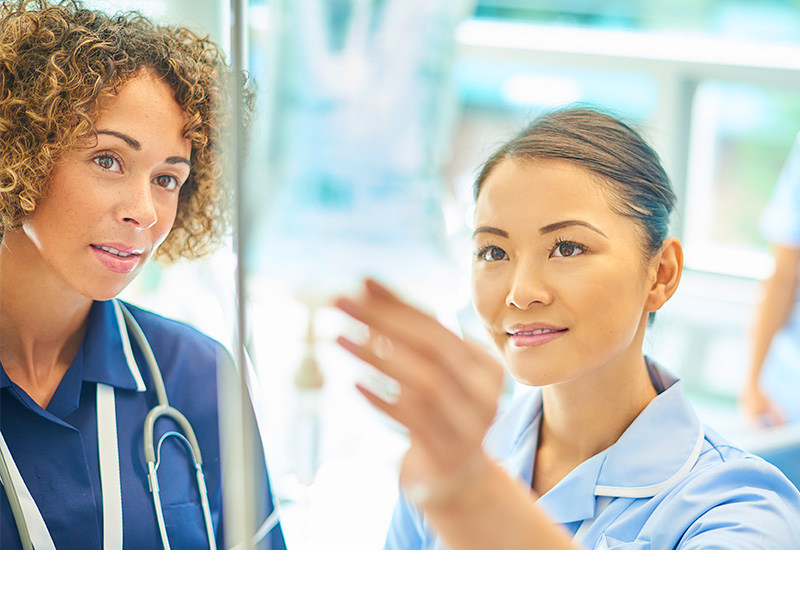 Neumentum's Solutions
Neumentum's product candidates have the potential to provide safe and effective analgesics, without the risks for abuse and misuse associated with opioids, and without the significant opioid-induced side effects such as nausea, vomiting, constipation, somnolence, and potentially life-threatening respiratory depression.  Neumentum's pipeline offers a range of product candidates which, following successful development and approval, will offer patients, providers and payers new alternatives to opioids for the treatment of acute and chronic pain in the hospital and community settings. Neumentum's leading products include:
NTM-006
A non-opioid, non-NSAID, non-gabapentinoid new chemical entity (NCE) with a novel mechanism of action (MOA) for once- or twice-daily, oral administration for the treatment of acute and chronic pain. In-licensed globally from J&J which developed the asset and conducted a phase 2a single-dose study demonstrating superior analgesic efficacy vs acetaminophen over 24 hours.
NTM-001
A late stage, novel, alcohol-free formulation of ketorolac (widely known as Toradol™), the most powerful NSAID, in a convenient-to-use pre-mixed bag for continuous infusion, to deliver 24 hours of opioid-level analgesia for the management of moderately-severe pain–without the risks associated with opioids or the disadvantages of existing short-acting versions.
Leadership
Neumentum is led by a world-class executive team of biotech and pharmaceutical industry leaders who have extensive pain and neurology experience, from drug development through commercialization.
Nahin RL et al. J Pain. 2019;20(7):796-809
Dahlhamer J et al. MMWR Morb Mortal Wkly Rep 2018;67:1001–1006 DOI: http://dx.doi.org/10.15585/mmwr.mm6736a2
Hah JM et al. Anesth Analg. 2017;125(5): 1733–1740
www.cdc.gov/drugoverdose/maps/rxrate-maps/index.html, accessed March 2022
SAMSHA.gov Key Substance Use and Mental Health Indicators in the US: Results from the 2020 National Survey on Drug Use and Health. P14, Fig 9
https://wonder.cdc.gov/controller/saved/D77/D266F821, accessed March 2022
Vivolo-Kantor AM et al. MMWR Morb Mortal Wkly Rep 2020;69:371–376. DOI: http://dx.doi.org/10.15585/mmwr.mm6913a3