About Us
Neumentum is dedicated to becoming a leading non-opioid analgesic and neurology specialty pharmaceutical company with 6 novel non-opioid products in development to treat pain, both in the U.S. and around the world.
The prevalence of pain in the US reached 178 million adults in 20141 and many patients experiencing moderate to severe pain receive prescription opioids. In 2018, 9.9 million people misused prescription opioid pain relievers2. Prescription opioids are implicated in 36% of all emergency department visits in the US3, and 46 people die every day from prescription opioid overdoses.4
Neumentum's product candidates have the potential to provide the benefits of safe and effective pain management without the risks for abuse and misuse that come with opioids, or opioid induced side effects including potentially life-threatening respiratory depression.  Neumentum's pipeline offers a diverse range of product candidates, which if successful, will offer patients, providers and payers new alternatives to opioids for the treatment of acute and chronic pain in the hospital and community settings.
Neumentum's leading products include:
NTM-001 (Toradol PMB) — A Phase 3 ready, novel, alcohol-free formulation of ketorolac in a pre-mixed bag for continuous infusion for the short-term management of moderately-severe acute pain that requires analgesia at the opioid level, usually in a postoperative setting, for up to 24 hours. This product has the potential to be the first-ever continuously infused, non-opioid analgesic, offering around-the-clock analgesia with a low- or no- opioid post-operative analgesic protocol. The company is preparing to initiate phase 3 studies on this product.
NTM-006 is a non-opioid/non-NSAID oral analgesic with a presumed novel mechanism of action known as Adenosine A3 Receptor Modulation (ARM). It is thought to interact with adenosine-3 (A3) receptors to modulate the activity of adenosine in the brain and at the base of the spinal cord, thus inhibiting the transmission of pain signals to the brain. NTM-006 is an oral medication with a twice-daily dose that has demonstrated positive Phase 2A results in a dental pain study. Neumentum plans to develop it for a broad indication of moderate to moderately-severe acute pain. Neumentum acquired global rights to NTM-006 from Johnson and Johnson in October 2019.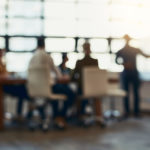 Neumentum is led by a world-class executive team of biotech and pharmaceutical industry leaders who have extensive pain and neurology experience, from drug development through commercialization.
Nahin RL et al. J Pain.2019 Jul;20(7):796-809
SAMSHA.gov, Key Substance Use and Mental Health Indicators in the US: Results from the 2018 National Survey on Drug Use and Health. P20, Fig 10

Geller AI et al. AJPM

.2019; 56(5):639-647

CDC website, Scholl L, et al. DHHS, CDC, MMWR.  January 4, 2019; Vol. 67(51 and 52)