About Us
Neumentum is dedicated to becoming a leading non-opioid analgesic and neurology specialty pharmaceutical company. More than 100 million Americans suffer from pain and many patients experiencing moderate to severe pain receive prescription opioids.1 Treatment with opioids comes with inherent risks. In 2016, 11.5 million people misused prescription opioid pain relievers.2 On average, more than 1,000 people are treated each day in emergency rooms for misusing prescription opioids.3
Neumentum's product candidates have the potential to provide the benefits of safe and effective pain management without the limitations and risks for abuse and misuse that come with opioids.
Neumentum has global rights to five novel non-opioid pain products, the most advanced of which are two phase 3-ready injectable products under development for acute postsurgical pain.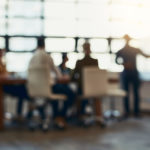 Neumentum is led by a world-class executive team of biotech and pharmaceutical industry leaders who have extensive pain and neurology experience, from drug development through commercialization.